Meet Our Staff

Rev. Jeffrey R. Spencer, Pastor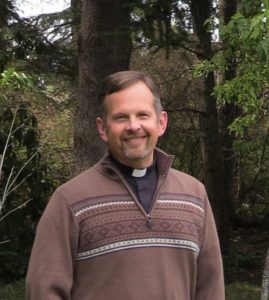 Pastor Jeff started as Lead Pastor at Oak Harbor Lutheran Church in December of 2010. Pastor Spencer previously served congregations in Montana and southwestern Washington.  He did his theological studies at Luther Seminary in St. Paul, Minnesota, and Pacific Lutheran Theological Seminary in Berkeley, California. A native of northwestern Washington, Pastor Spencer did his undergraduate studies at Western Washington University, where he met his wife, Amy.  They have three sons, ages 19, 18, and 15.  Pastor Spencer's passions in ministry include preaching, worship, teaching, and marriage enrichment.  In his spare time he enjoys reading and spending time with his family.   [email protected]
---
Rekann Brannon, Office Manager/Bookkeeper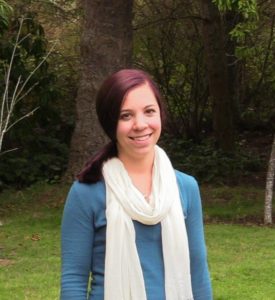 Rekann Brannon is the Office Manager/Bookkeeper at OHLC and keeps the office running smoothly and welcomes those who contact the church by phone or in person during weekday office hours. Rekann can help with general questions about the church or can direct you to the person with more detailed information.
Rekann grew up in Oregon and is an avid Oregon Ducks fan. After high school she followed her love for orcas to the University of Alaska Southeast in Juneau, Alaska. In 2009 she graduated with her degree in Communications and Mathematics. She moved to Whidbey Island in 2012 and has three energetic boys and one loving chocolate lab.
---

Salvador Carvallo, Custodian
Salvador (aka "Sal") has been serving as custodian at Oak Harbor Lutheran Church for 9 years. He came to the United States from Chiclayo, Peru in 2001.
He is married to Fatima, and they have two children. Sal enjoys studying, improving his English, and playing the guitar.
---
Sara Harbaugh, Preschool Director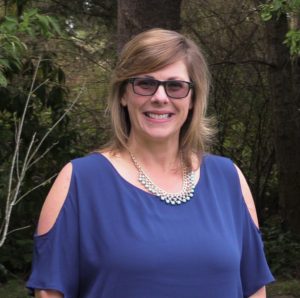 Sara was born and raised in Litchfield, Illinois. She grew up on a second-generation dairy farm and is the youngest of six children. After graduating from high school, Sara did not attend college but went straight into having a full time job as an office administrator at a busy local steel tubing company as well as being actively involved on her father's farm.
She lived at home and worked until she married her high school sweetheart, Matt, who was stationed at that time in San Diego with the Navy. In 1996, Matt and Sara transferred to Whidbey Island and established their roots here. After attending many local churches in the Oak Harbor area over the course of several years,
Sara finally found a home in Oak Harbor Lutheran Church and became a member in 2001. Sara's history with His Kids started as a preschool parent with her older daughter, Mariah, and eventually younger daughter Sadie was a student as well. Sara was hired as the preschool's Assistant Director in 2011 and became the Director in 2014.
Sara is also employed full time outside His Kids as an office manager for a local periodontist in Oak Harbor and shares the office manager position with his second location in Bellingham. In Sara's spare time, she enjoys gardening, looking at antiques/repurposed vintage items, a good book, riding her bicycle, camping, sewing, enjoying good food, and spending time with her family.
Martha Ellis, Assistant Secretary, Preschool Secretary, and Newsletter Editor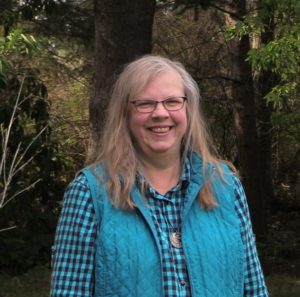 The granddaughter of a Lutheran pastor and daughter of a choir director, Martha says she never planned to work at a church but isn't surprised it's turned out that way. She makes use of her theater background (which began at Pacific Lutheran University) by writing, directing and costuming OHLC's annual Sunday School Christmas programs as well as Advent and other dramatic productions.
Martha, who was born in Arizona, and her husband Steve, who grew up in Alaska, met in the middle at OHLC.  They have a passion for the natural world in general and the North Cascades in particular.
If you need info about OHLC's calendar of activities, would like to know about His Kids Preschool, have something to include in the bulletin or the monthly newsletter, want to talk about cool fonts or the Mariners, or have a question about the bird that's been at your backyard feeder, contact Martha.  Her office hours are 9:30 AM – 5:00 PM on Monday and Wednesday through Friday, 360-679-1561, [email protected].
---
Verna Morgan, Music Ministry Coordinator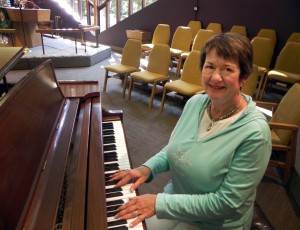 Verna and her husband Mike moved to Whidbey Island in September 2006.   She grew up on the peninsula in Pt. Orchard but traveled with the military for 30 years spending the last 17 in Hawaii.  When she returned to Washington, Whidbey Island attracted her and her husband and they moved to Coupeville.  Verna's family includes a son and grandson in Klamath Falls, Oregon, and a daughter and family in Redondo Beach, California.   "I find such joy in family, gardening and music,"  she says. "I am a piano teacher here on the island and enjoy working with music at church accompanying Senior Choir, leading Morning Glory Choir and accompanying church services."
---
Elva McArthur, Lead Preschool Teacher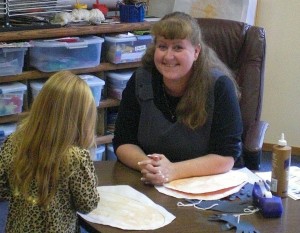 Elva was born and raised in western Washington.  She received her degree in Early Childhood Education at Hope International College in Fullerton, California.  She started teaching at His Kids in 1998.
Elva has been married for 27 years to her husband Bill, a firefighter with North Whidbey Fire Department who periodically comes to His Kids to show off a firetruck and teach about fire safety.  Elva has two college-age sons, both of whom attended His Kids.  She enjoys books, quilting, camping, and riding horses with family and friends.
---
Michelle Harper, Assistant Preschool Teacher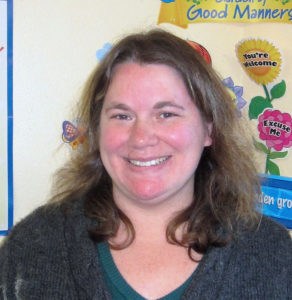 Michelle is from Great Falls, Montana and came to Washington in 1998 to attend Pacific Lutheran University. She graduated in 2002 with a BAE in elementary education and a minor in special education. She moved to Oak Harbor in 2012 and started working in the nursery at OHLC in January 2013.
In September 2014 she started as the assistant preschool teacher for His Kids Preschool. Michelle has a son and daughter, and she enjoys reading and crocheting in her free time.